As technology advances and becomes more ingrained into every facet of our daily lives, users are demanding more and more from their online user experiences (UX).
Personal, interactive, and relevant are three keywords which users want from their UX. Which basically means web designers now face the challenge of developing a website which understands and responds to its users throughout the process.
1. The end of traditional web design
The concept of web design in the traditional sense is fading away. Or as Eric Meyer stated in a recent Offscreen magazine he stopped calling himself a web designer but rather calls himself an "experience designer".
In traditional web design, the role of design was more to make the tech look good to its audience.
Web design is more than that. It has morphed into something bigger.
Web designers (or experience designers) no longer just make websites "look beautiful". Rather they need to look into the experience of users and their stories.
Further recommended read: Web design is dead. Long live experience design.
2. Conversational UI
2016 has been a big year for conversational interfaces. Or as Chris Messina, the founder of the hashtag and former Googler stated:
"2016 will be the year of conversational commerce."
Chris mentioned in this article that people will interact with companies, services, and bots through chat, messaging, and other natural language interfaces.
As messaging platforms (such as Slack, Facebook Messenger, or WeChat) are overtaking social networks and app downloads, companies are starting to think about ways on how to utilize this change.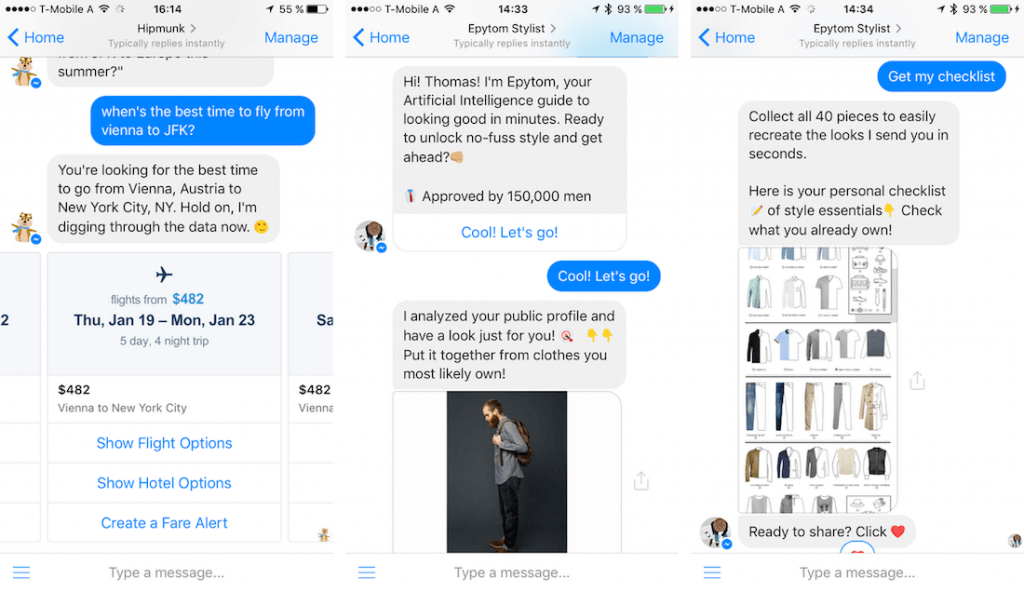 Therefore the design of conversational user interfaces (for example for websites) will become an increasingly important topic for most web designers in 2017.